Greetings All:
Our Pack has always used the "triple elimination" format, but the forms we use are copies of copies of copies etc.... Does anyone have those forms in file format, either PDF, Excel, word etc? I have searched the web and havent found any useable or editable sheets.
Any help would be greatly appreciated
I have added a funny PWD photo for everyones amusement
This was me starting the race a few years back.....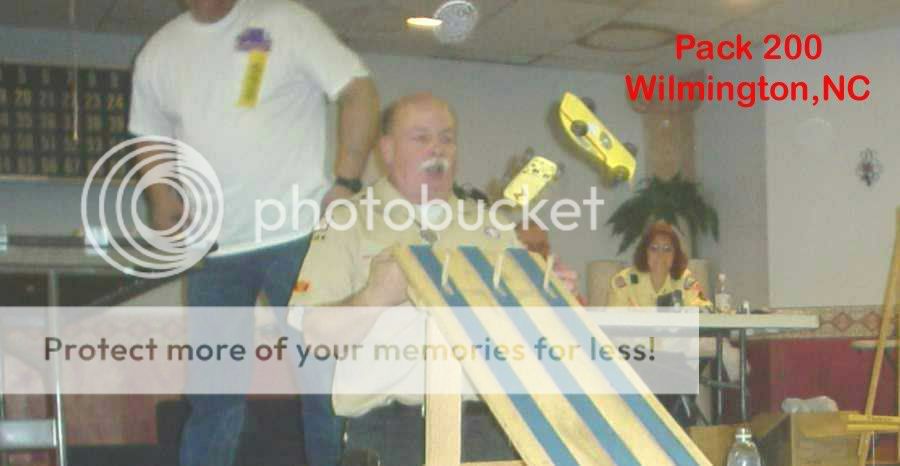 Steve D