I just upgraded our GPRM and bought RaceReplay. I have only been testing so far in preparation for the race next week, but thought I would share the setup.
- Camera is a Logitech C270 that was about $21 at the local big retailer.
- Cable is a 50ft USB repeater that was $16 from online big retailer
- Powered USB hub (must be plugged in at the camera end of the USB cable to work reliably)
- 1" Aluminum flat stock from big home supply store - drilled to mount under track - bent to shape - places camera about 14" from floor
- Velcro to affix camera
- Bottom of track is marked with permanent markers for repeatable alignment of mount
As you can see in the video, there is some shaking when the cars hit the stop section, but I think it gives it that "trackside camera" feel.
Ron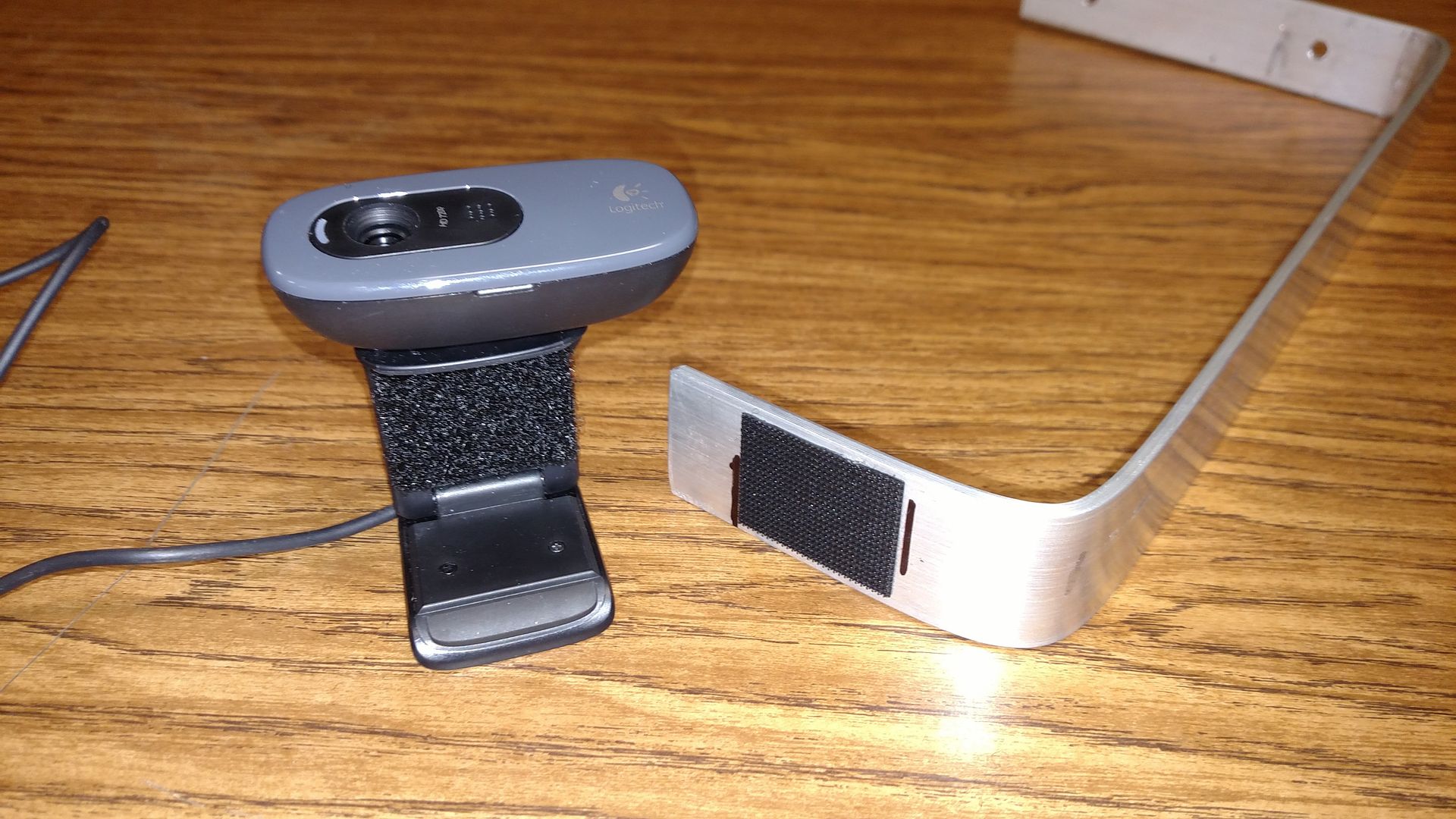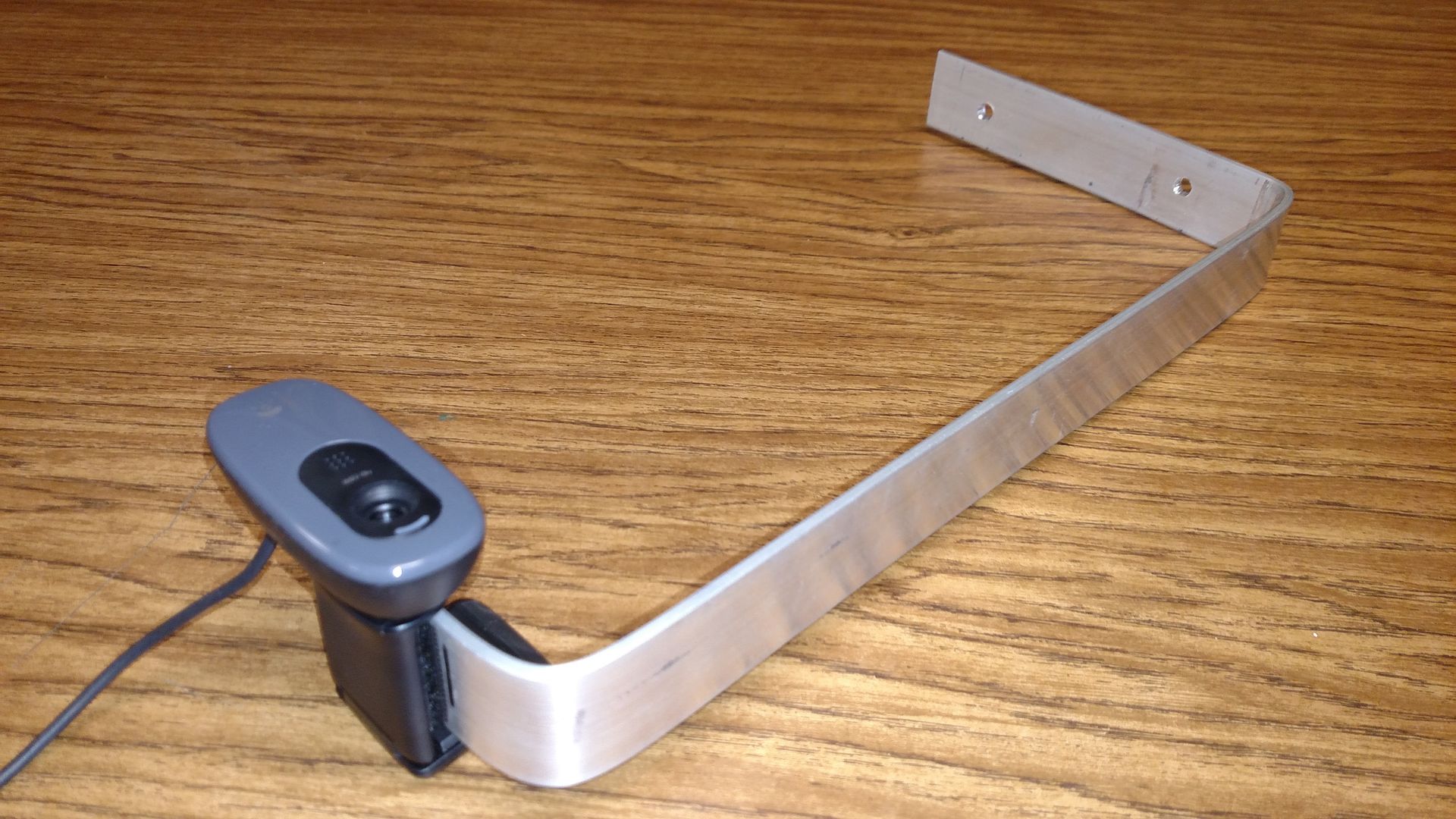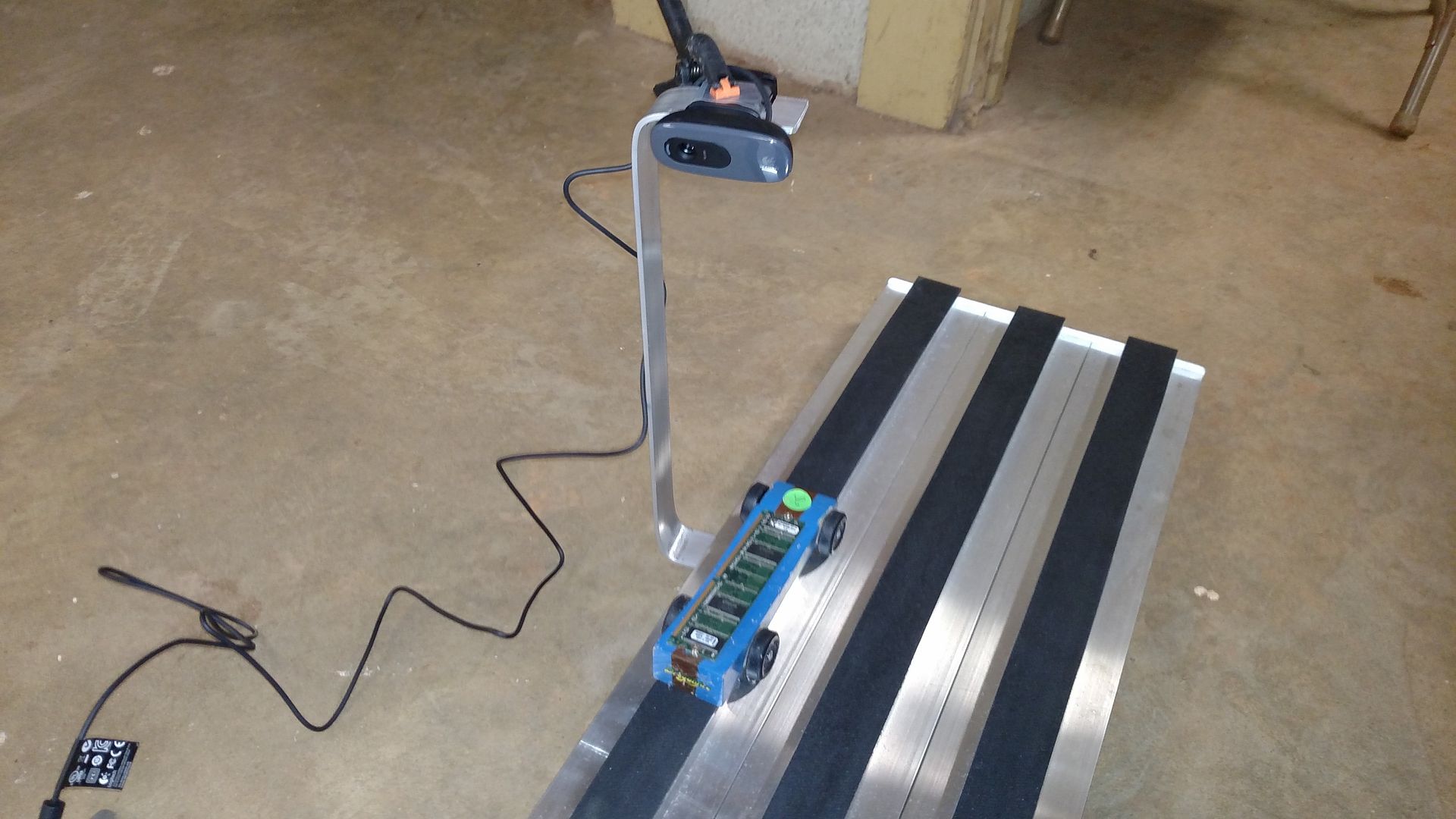 https://youtu.be/