My son won Webelo 2, council race.
Was pretty fun for him.
As we noticed when the car was waiting for the finals, his left front axle was loose, had a big gap.
And me and him talked about it. We decided run it first and if you do not get 1st. then to push it in.
So he runs his first finals race and gets 2nd place. Before I could even look at him, he was already fixing the axle gap on the car.
And it worked, he went on to win the next to races to take 1st place !
What a awesome 5 years it has been for me and my youngest son.
The past 5 years, he has won every pack race and set 4 track pack records.
He has won council 4 times, four: 1st places and one: 2nd place at council. the past 5 years.
Today we got to meet Knotthead from Derbytalk. Was nice meeting him and his family. And congrats on a 2nd place council win !
Sean car in the middle here: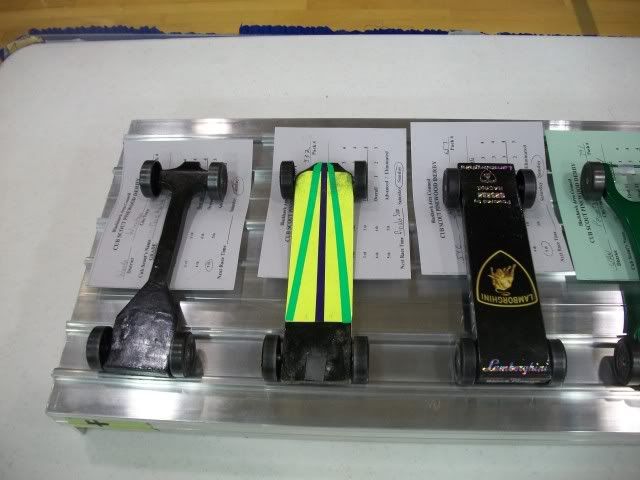 Sean with his Trophy: