Here is our car ready for the race this Sunday with thanks to all of you for your advice!
The Reese's cup is carved out of the wood from our block. We used the dremel on the sides to make it look like a wrapper. I used a computer program to trace the Reese's logo and I cut the image with my scrapbook Cricut cutter. Hope you like it!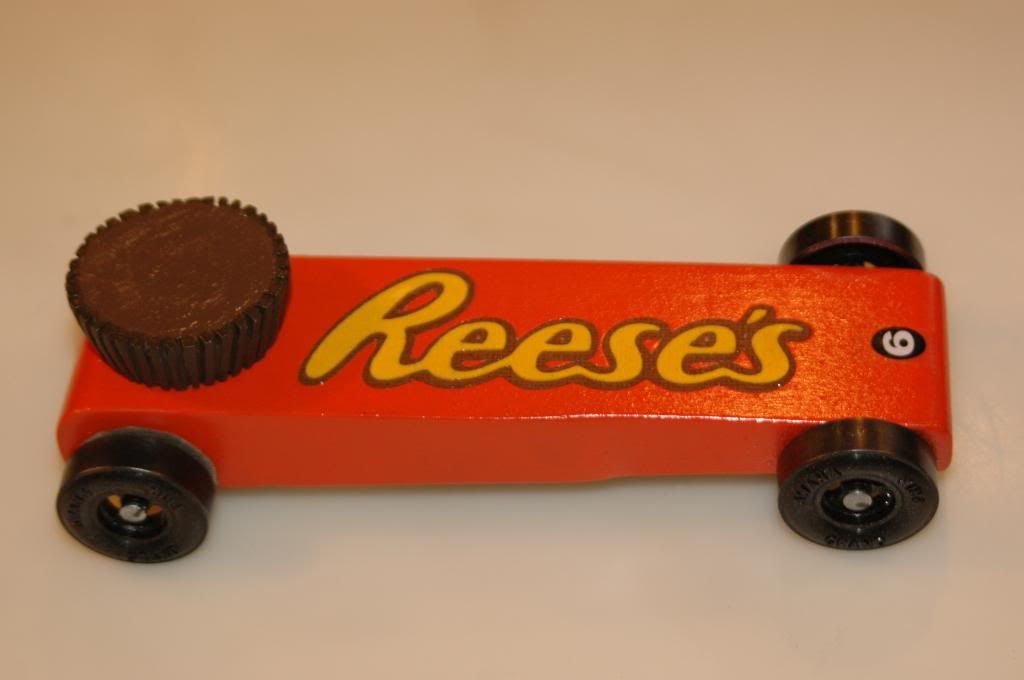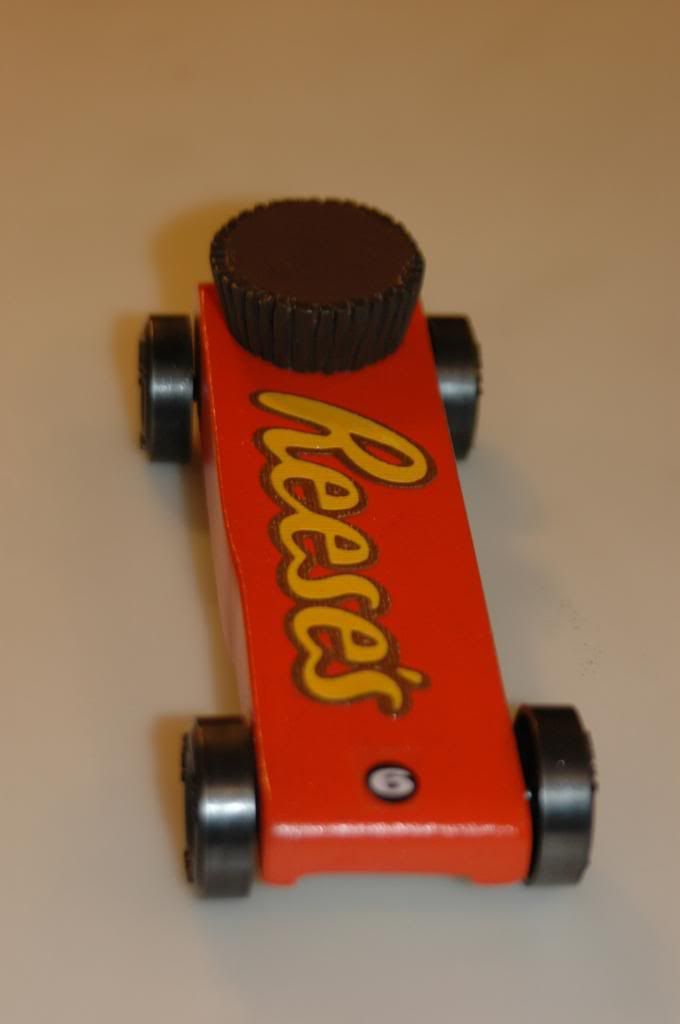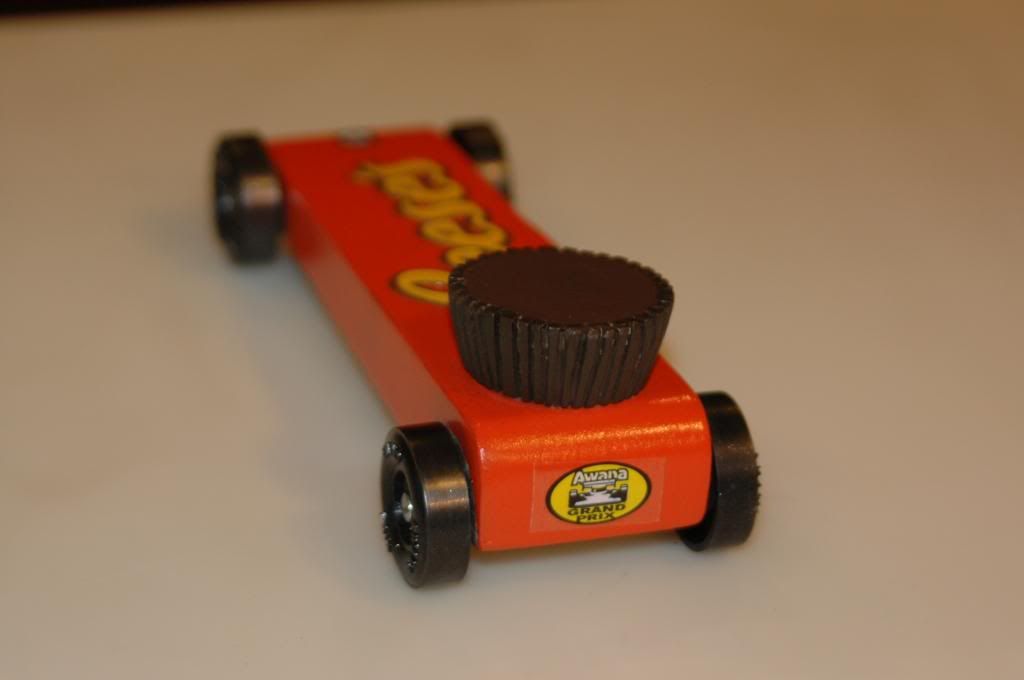 UPDATE WITH RACE RESULTS:
37 racers, a 42 ft. wood track, and guess who won--My daughter! She won 1st place for speed! She won every single heat! She was thrilled and got a really cool trophy. 214.7 avg. mph speed. Her times ranged from 3.003 to 3.0270. I can't express how thankful I am for your guidance and advice. You guys ROCK!