It's been awhile that I have tried to do anything other then a thin tiny flat car.
And when I saw [no advertising for this vendor] and Evo's cars of this style.
I wanted to atempt to build one like it. I rarely try and copy people, But thhose styles of cars. Really got me wanting to atempt one.
Now this is my first atempt and already, I have made some mistakes and have things to improve on. I figured It was going to take me a few builds at this style before I get something i feel where i got it right. So there will be more of these from me in the future.
Now, I made the fenders myself, I have tried for the past few days, with balsa, but I either brake it or it just looks really bad. I was using what I had on hand. So I need to get a different kind of balsa, (contest balsa) and better grade of balsa for the future ones I will build.
So I ended up atempting this one, with using a pinewood derby full block, a scrap block I had laying around. I used a 1 1/4 whole saw to make the circle.
I also used a full block of wood, to do my axle whole drilling and cant first, before cutting the wood down to 1/4 thick.
I don't have a jig saw any more, so my cuts and so forth are done with a dremel and thin die disk on it. So not pretty.
Here our a bunch of pictures.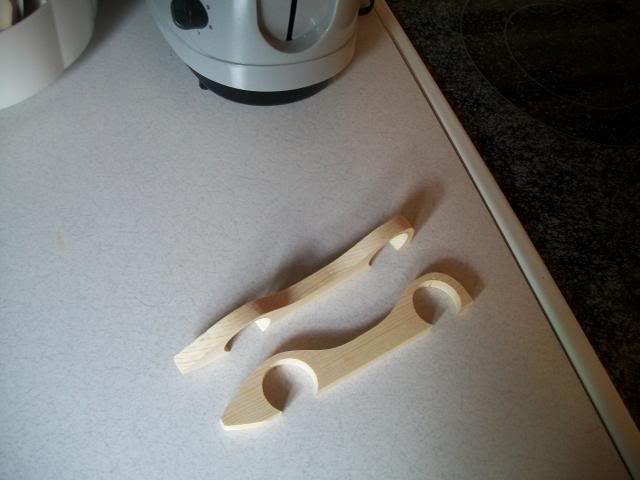 -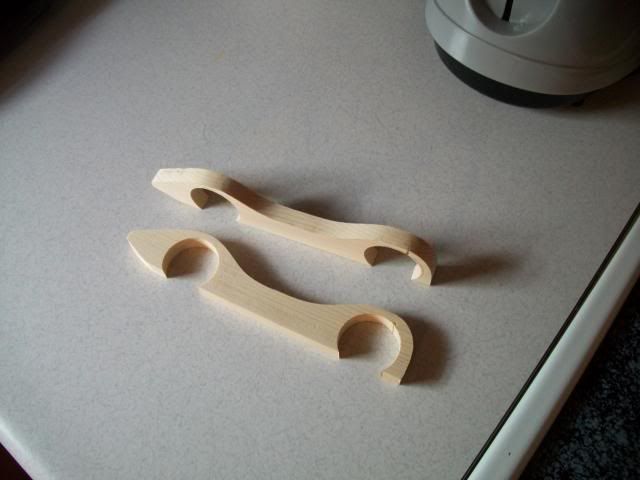 -
-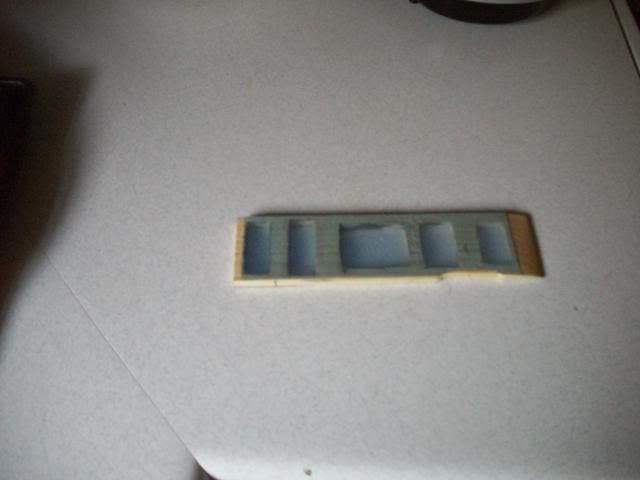 -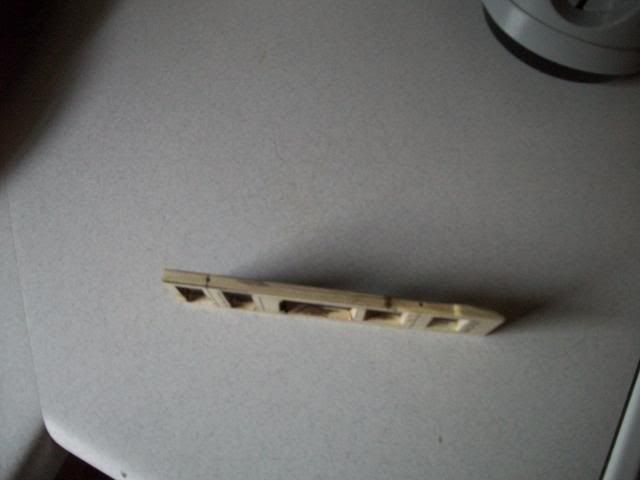 -
This is a clear piece of thin light plastic, the blue color is just a peel off protective covering-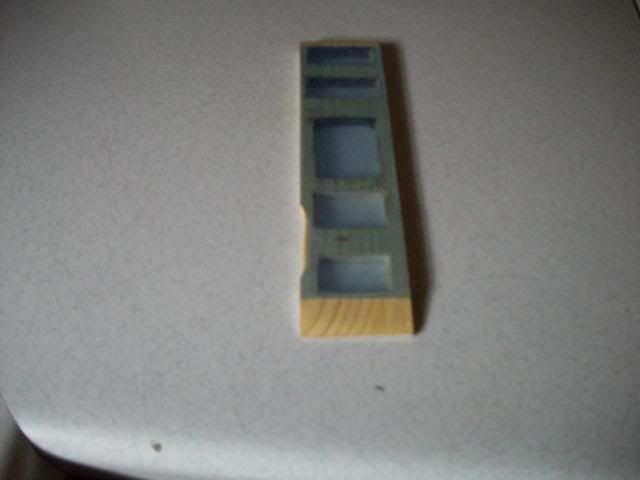 -
I used gorilla glue 5 min epoxy. It's what I had on hand. Next time I will get some CA (super glue).
-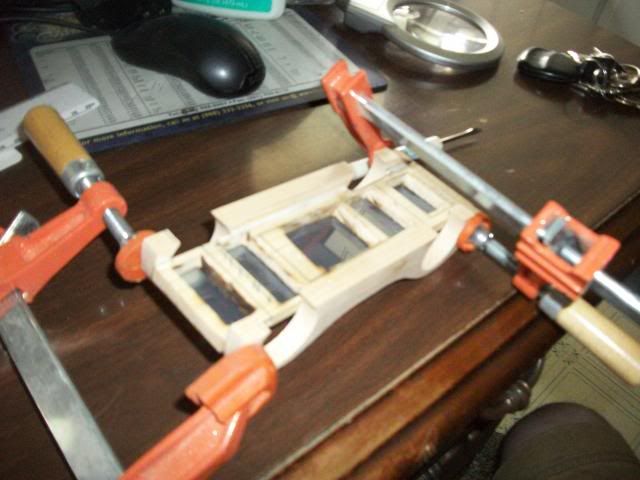 -
-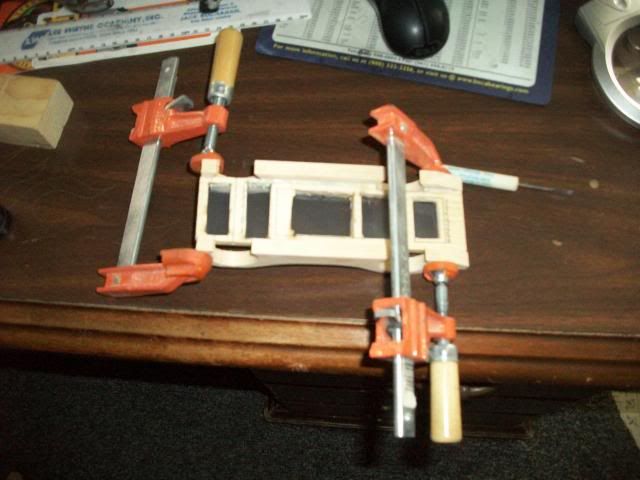 -
-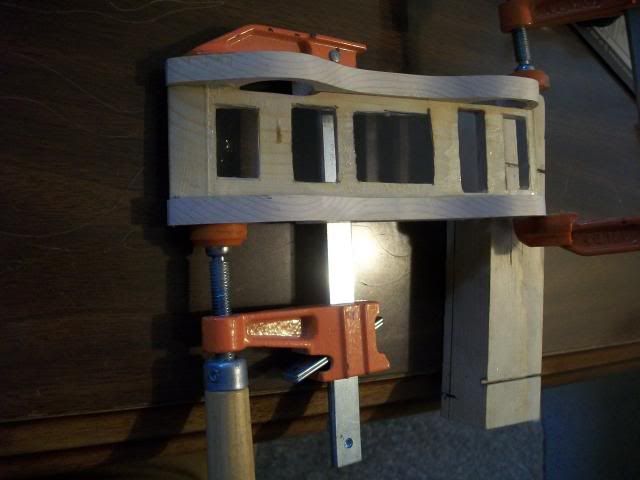 -
-
I removed 1/4 of a inch from the inside fenders, to not rub ot touch the center track rail. Not the best looking cuts, used the dremel and cutting disk. (i'm thinking the 1/4 of a inch was to much.
-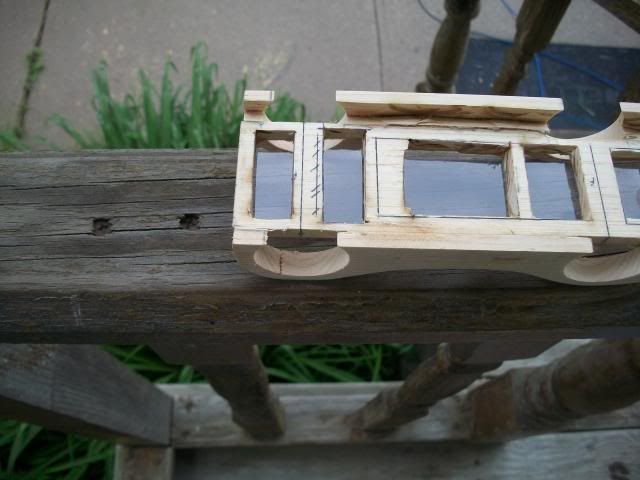 --
Each of the fenders, pine wood, was 12.5 grams, when I put them on the car and glued them.
the car body shell was 10.5 grams.
-
-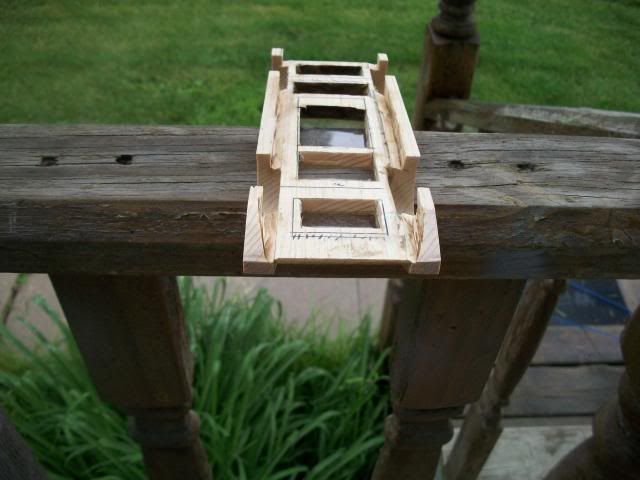 -
I peeled over the blue covering of the clear plastic too soon. As I still needed to do more sanding and shaping yet.
-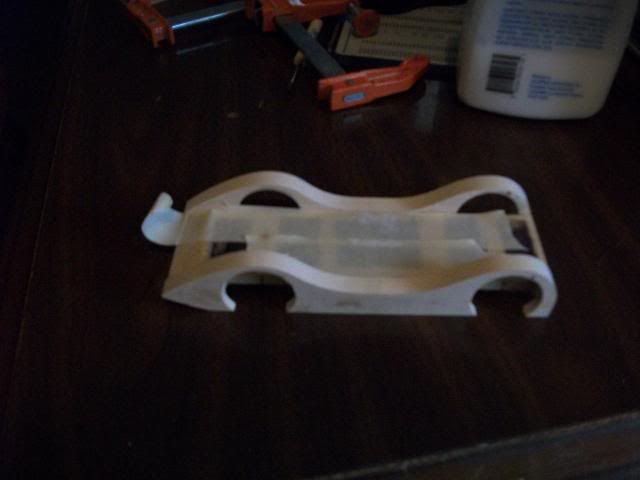 -
I just had some of the clear plastic left over from a few years ago. The only reason I used it, was because I didnt have any thin balsa to cover the top.
-
-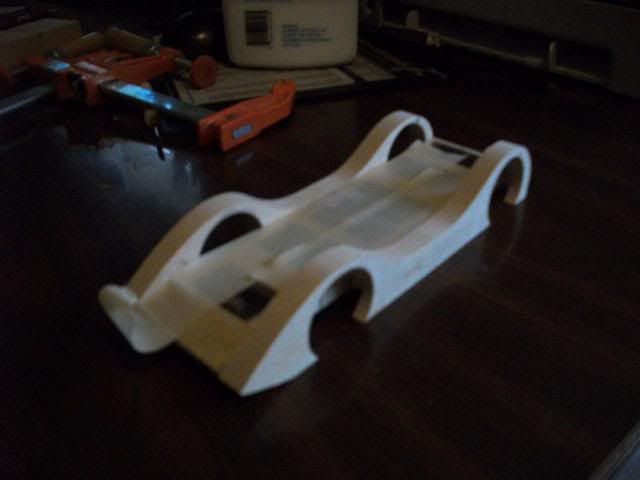 -
-
-
-
Sanding and shape shanges to the fenders a bit hard to see. Sorry not the best photo taken here.
-
-
-
Some green colored, pre mask to cover things.
-
-
-
Other mentions--
-
The car came in at 40 grams, before I started shaping the fenders. Once I got them shaped. I was down to 31.8 grams.
-
-
Im in primer stage right now and will have some more photos later today. Of it in primer. I am using white flat paint for the primer. Because I am wanting to use flouresant yellow paint. I have had trouble with that type of paint. Sometimes it works and sometimes it does not. But since it's a light color. I have had the best luck with a flat white for the base. The normal grey primer, seems to not work well. I have to put the flouresant paint on to thick to get it to cover and it runs.
More to follow.
Sporty