This is my oldest son's car. He won Bears and was overall pack champion (3rd time in a row) because his brother (who was blow'n the doors off the field) had 2 unusual bad runs at the end of the finals. Spoon like last year (ran best time of 2.966:
Younger son's car (ran best time of day 2.952). He won the Tiger den and was 2nd overall (behind his brother):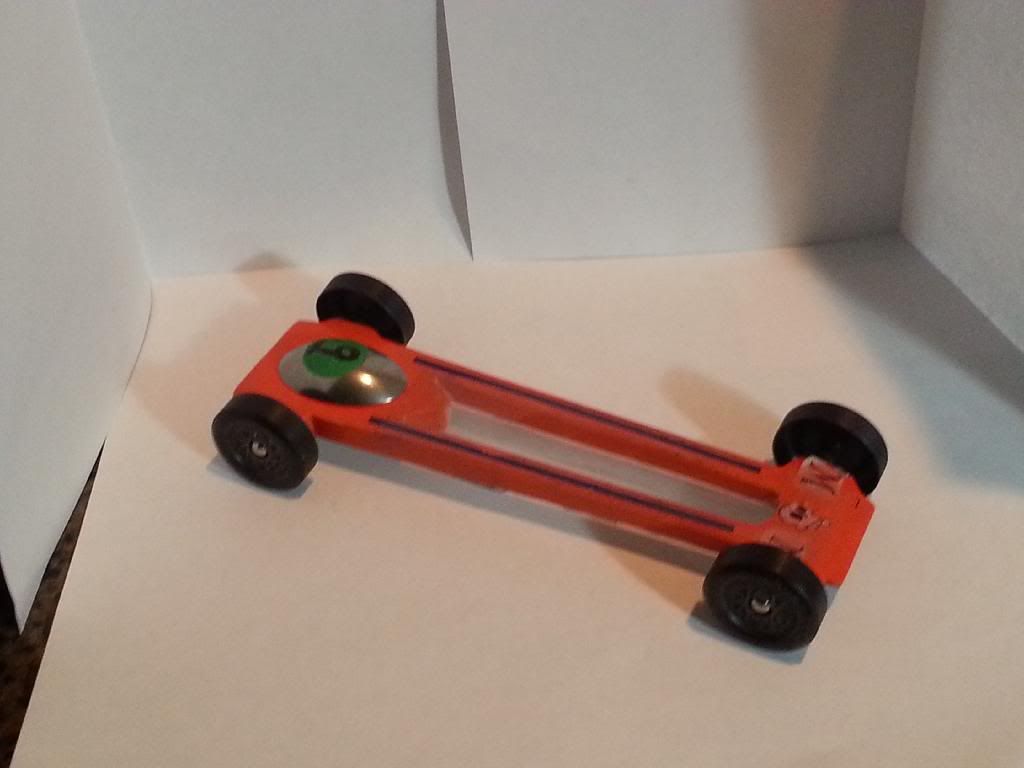 My Car (best time 2.971):
Wife's Car (best time 3.067):
Extra adult car we let a neighbor run (best time 2.977):
This was an extra car we gave to one of the kids at the race to run. It was good and ran a best time of 3.018.