Thought I'd share my two boys cars for this year. This was my first year making fenders and a full body. It was a learning lesson. I didn't even think about the sides hitting on the track due to them being a little narrower than the wheels on the inside. They weren't the slowest but they could have been so much faster.
My 8yr olds Lamborghini Gallardo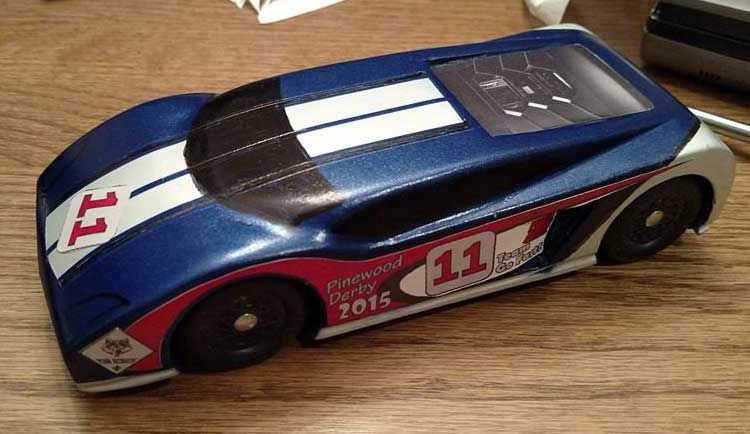 My 5yr old's (Siblings Division) Hot Wheels Prototype H-24.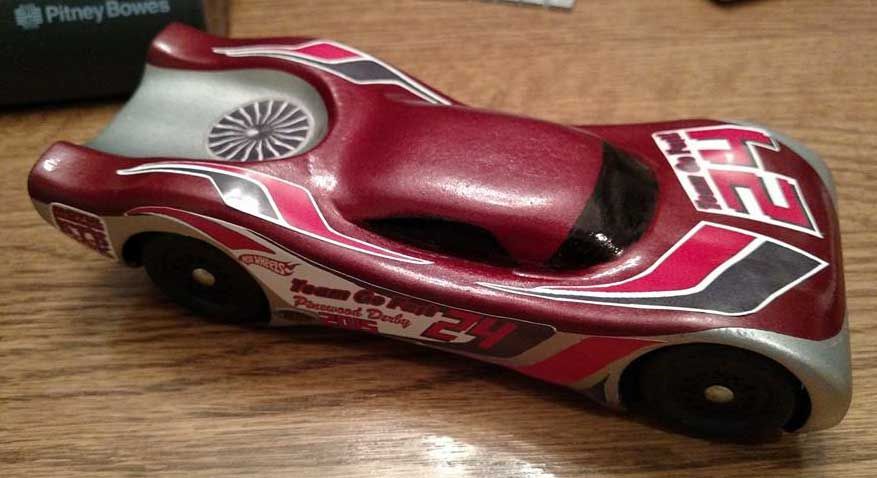 They both took top honors for Finest Workmanship and Judges Favorite