I bought a body from derby evolution.
I was pretty impressed. I just didn't feel like using the dremel to route out a body, I wanted a nice clean look. And so I thought Id try the body that was sold for also using the Nellie fenders.
Also, I hear, That derby evolution will be offering the Nellie fenders again, real soon.
I recall a few of you, were wanting them, a few weeks ago.
Here is my current progress photos. I ended up doing something different, I wanted to tinker with the design a bit. and I also used a red dye to cover the wood. I have not clear coated it yet.
But I wanted to try some left over red dye that I have left over from doing one of my guitars.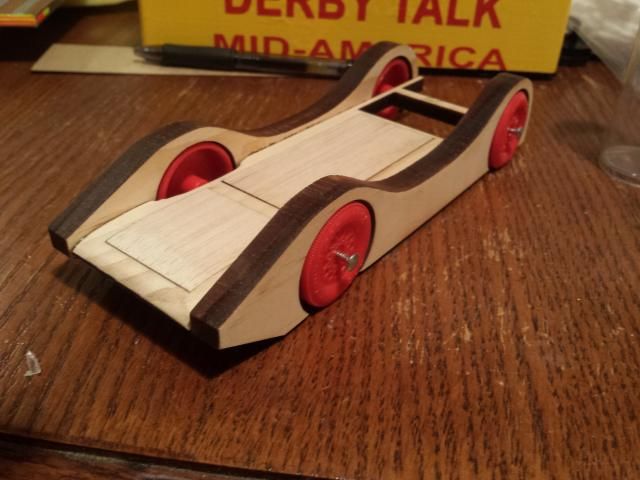 Let the tinkering begin--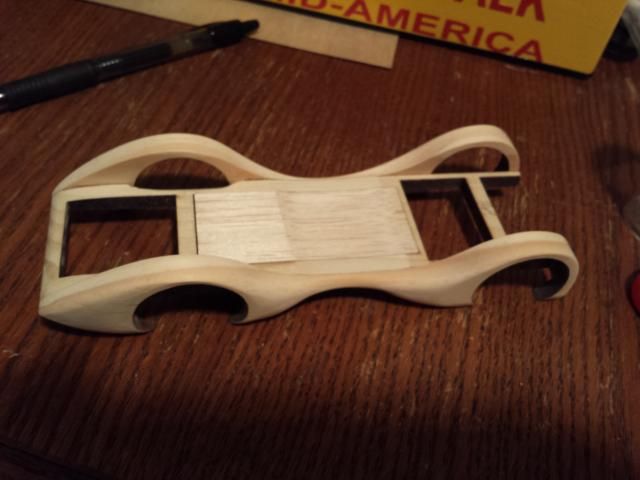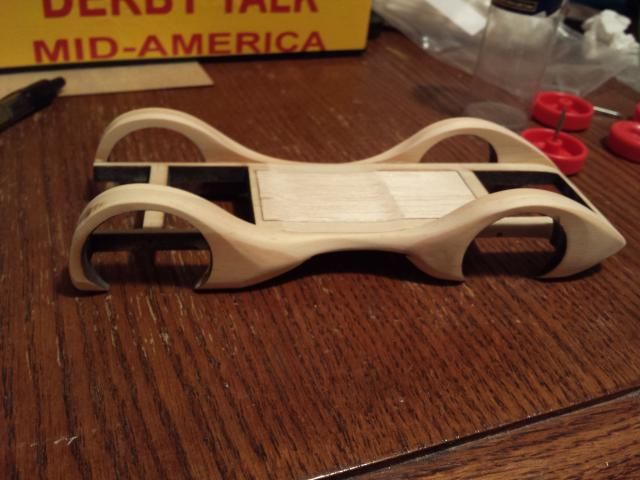 red dye time, this dye is for wood.
Now some spots, where the glue came out of the side from gluing the fender, can be seen, dye will not cover glue..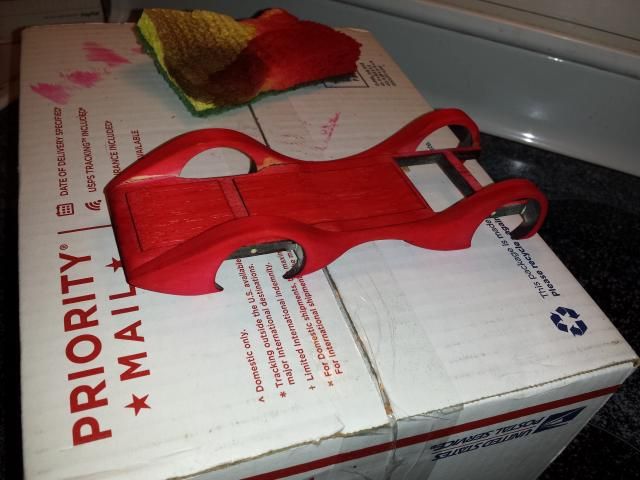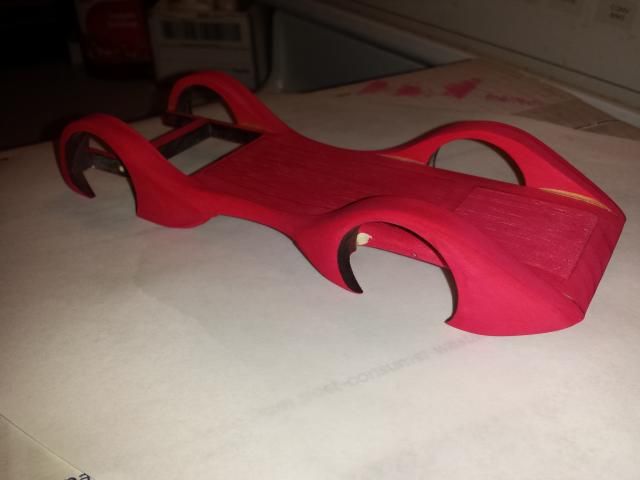 What ya think ? I changed it up a bit, first time trying it, I few spots are not as I would like. But it was just a first try and tinker and I think it looks okay. Maybe some different shaping or more refined on the front nose. not sure.
I want to get some clear coat on it and see how the dye will look. different woods have a different effect.
For those who might ask, about possible, wood warping or twisting. I know it seeps into the wood, about 1mm deep.
You can add to much and soak the wood. but when applied right, it should not create a warping issue, maybe some light fuzz. and need to light be sanded a bit.
every wood is different. this is bass wood. and balsa.
my guitar was flamed maple, and mahogany.
Sporty