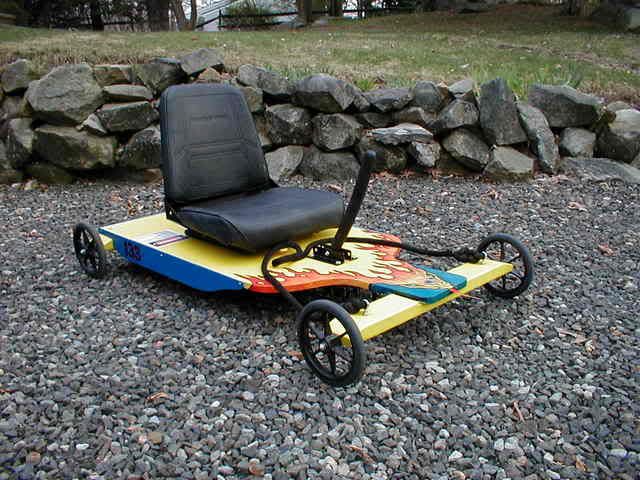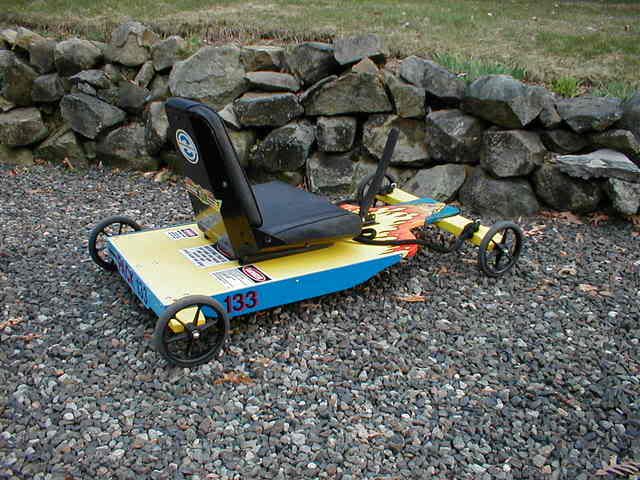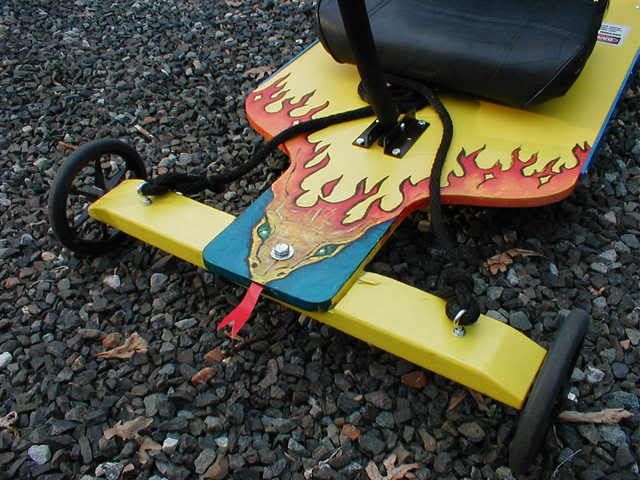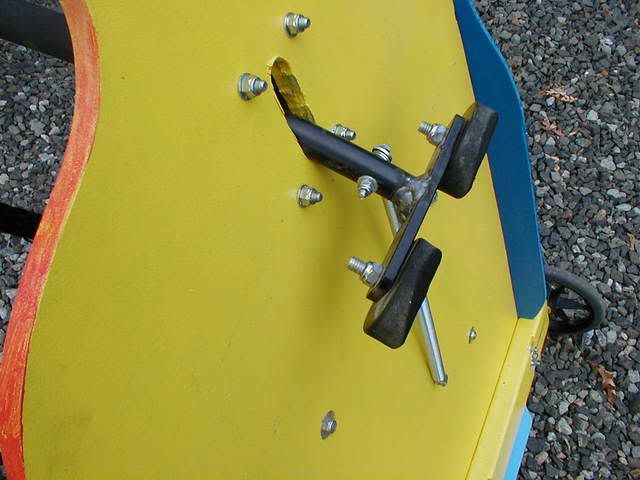 This past Saturday we attended our first cubmobile derby. It was not a competion so we did not have to follow the " blueprint" exactly, we just needed to be around the same size.
Just a few tips that worked well for us:
1) Comtech wheels are an excellent wheel for $5.00 each
2) Adjustable seat, we had a 7year old boy drive as well as a 12 year old girl.
3) 3/4" Plywood body made it very easy to mount the seat.
4) Instead of trying to cut a piece of tire for the brake, I had my son drill 2 hockey pucks and we bolted them on. They worked GREAT and I think that everyone that saw them and how well they worked will be using them next year.
5) Mount the steering stop blocks very close to the center board! Ours were 3/16 off the center board and worked well. The cubmobiles that had tha stop blocks 3 inches off the center boards were getting upside down from oversteering on the hill! ....SCARY.
6) Lastly my son and I had all the parts premeasured so that when the scouts came over to build the car ( 2 days before the event) the project moved right along and the keep the boys interest.