I am sharing with you one of my homemade alignment tools.
It's called a triangulation bar.
Here's a few pictures and additional info.
Here is a overall view of the bar and homemade adjustable trammel points.

Homemade trammel point-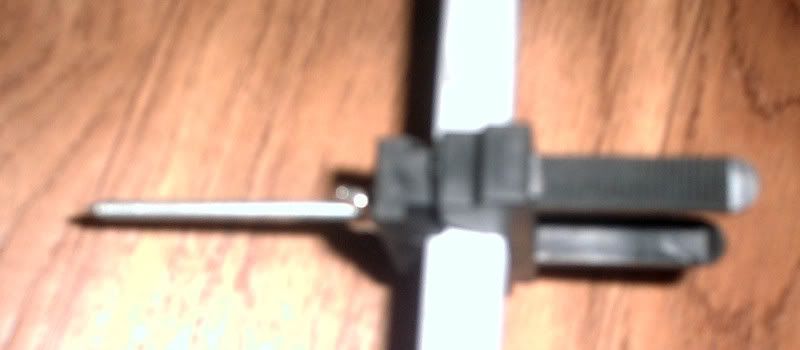 Another picture-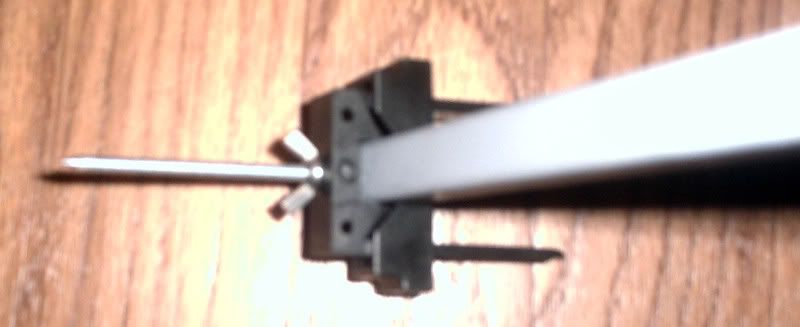 This can be made for under $15.00
This is use to check the alignment of the crossmembers and axles.
here is a list of the materials-
All items gotten at menards.
One hollow metal square tubing, 6 foot long, 1/2 inch. $7.95
Two 6-32 wing nuts, handipack part # 82514 $.79 each
1 two pack of hollow wall fastener, project pro 233-9452 $.99
Only the pointy threaded bolt and washer is used, the rest is not.
1, 5 pack touchdown adjustable 550-11pk2, (in pipe materials department.
$1.68. this is two pieces that come together like a zip tie, but can be undone to move and adjust on the bar.
You can angle the square tubing, as these have angled slot for square tubing, I used a dremel and removed material for a exact fit / slot of the 1/2 square tubing.
here is picture of it, incase this part is hard to find or confusing when looking for it.
Sporty