Dear DerbyTalk Member,
It's October, and that crisp smell of fall is in the air. But when I walk into our shop each morning what I smell is pine from our large inventory of pinewood derby car kits.
It's pinewood derby time, and the right time to introduce our new pinewood derby products, and introduce our new web site.
New Web Site
We spent most of the summer working on our new web site. It is quite a change from the previous site and will take a bit of getting used to (for us as well). Unfortunately, our old site had outlived its usefulness, as it was based on old technology and could not easily be changed to meet new Internet requirements.
If you have questions or issues with the new site, please let us know. Thank you.
New Products for the 2018-19 Season
We have a few exciting new products to help you reach Maximum Velocity:
New Plan Booklet
: "Car Plans 10" is now available with plans for the Funny Car, the Low-Rider GT, and the Dominator design.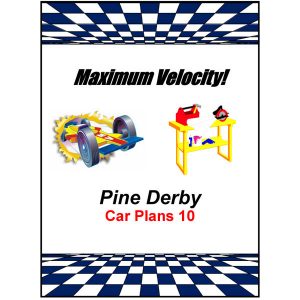 https://www.maximum-velocity.com/produc ... -download/
Maxinator Kit
: We are introducing a new car kit, the Maxinator, which is a very aggressively weighted, low-profile car that sports a Domed Tungsten Round. Using rail-riding alignment, this car will offer top performance.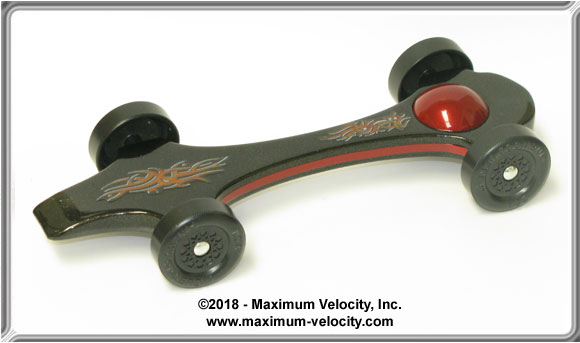 https://www.maximum-velocity.com/product/maxinator-kit/
Large Tungsten Bar
: We now have a Large Tungsten Bar (2.1 ounces) which is slightly heavier than twelve, 1/4 inch tungsten cubes. It is intended to be placed behind the rear axle, giving an optimum rear weight for rail-riding.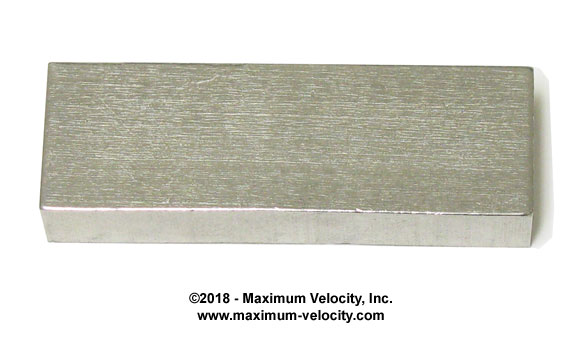 https://www.maximum-velocity.com/produc ... -1-ounces/
Special Offer for You
To thank you for your continued patronage, we have two discount offers just for you. You can get 10 or 15 percent off your order.
- To get 10 percent off any order. Just apply coupon code:
10FALL18
before pressing the "Proceed to Checkout" button.
or
- You can get 15 percent off any order of $120 or more. Just apply coupon code:
15FALL18
before pressing the "Proceed to Checkout" button.
All of these special offers end October 15, 2018.
Inventory Clearance Sale
We are clearing inventory on several items including:
- Tungsten & Tundra Weights
- Formula One, Barracuda, and Vector car kits
We don't have many remaining, so don't delay. You can find these items here:
https://www.maximum-velocity.com/produc ... clearance/
Can We Help?
As always, if we can help you in any way with your pinewood derby project, or if you have any feedback, please contact us at:
info@maximum-velocity.com
Best wishes to you and your family for a great pinewood derby racing
season.