We went to the Cubmobile Race in Walnut Il. Pack 53.
This is there 3rd year doing a Cubmobile race. The ramps are loaned out from the local pack here in Rock Falls il.
A good turn out !
The hill was a nice slope 150 feet long.
A little faster than what we have ran for Cubmobile races.
It was certainly hard on the brakes, Fast stops.
Should have seen the stop crew. They took a few hits in the legs !!
There was one accident that was pretty good, flipped onto it's side. A run into the other race just after the finish line.
The faster speed, and pulling on the brake lever, seemed to have caused the kids to have a harder time keeping a strait line, during the braking time. So one had a collision after the finish line. A few other close calls.
Seat belt and safety sides, worked and prevent any real injury to the child ! The helmet also was a plus in this accident. The foot safety board prevented the childs feet from injury during the flip over when the two cars came together.
I have two pictures of the car, after the accident, some damage can be seen. see bottom of page !
My son and my Girlfriends son, both took 1st place in tiger and in wolf.
here our some photos.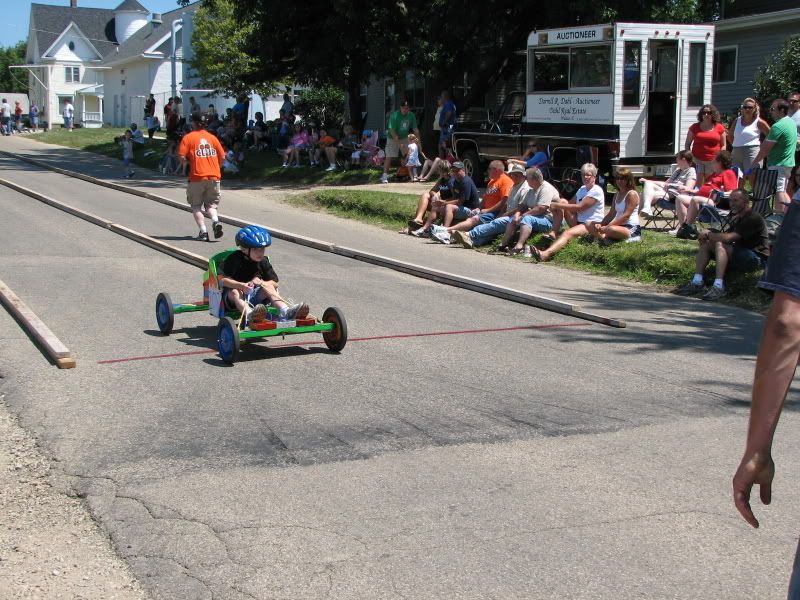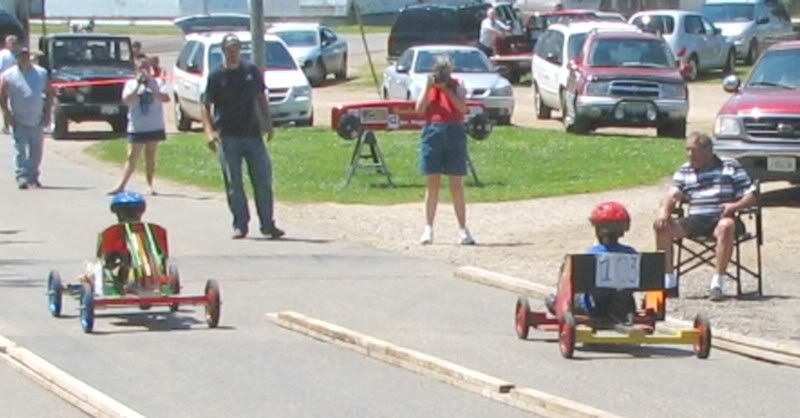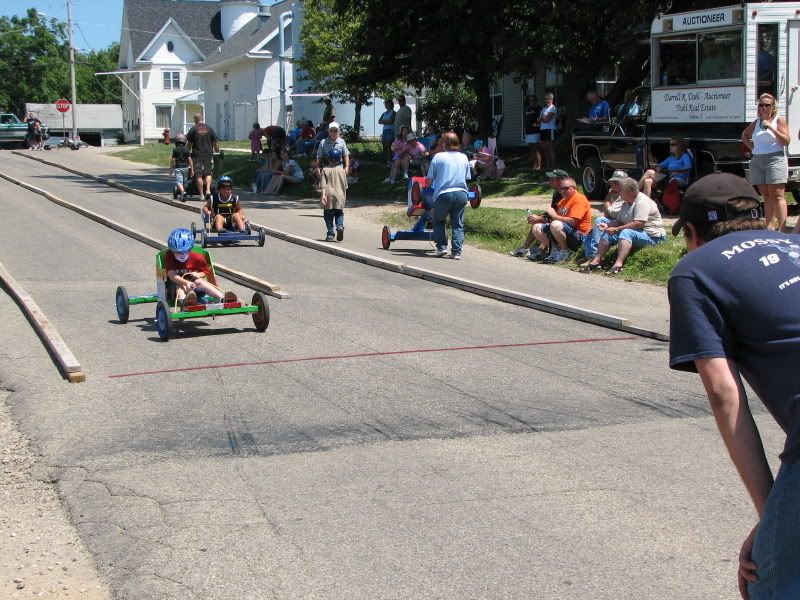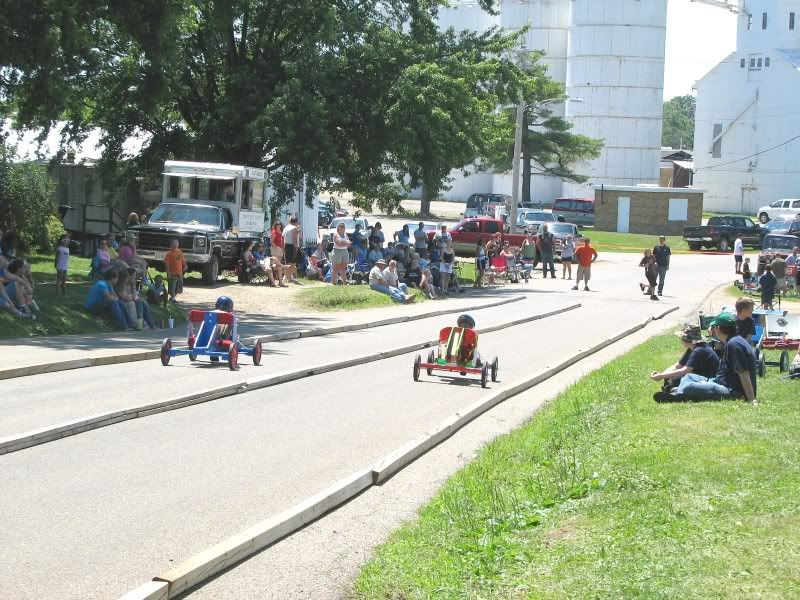 The Wreck-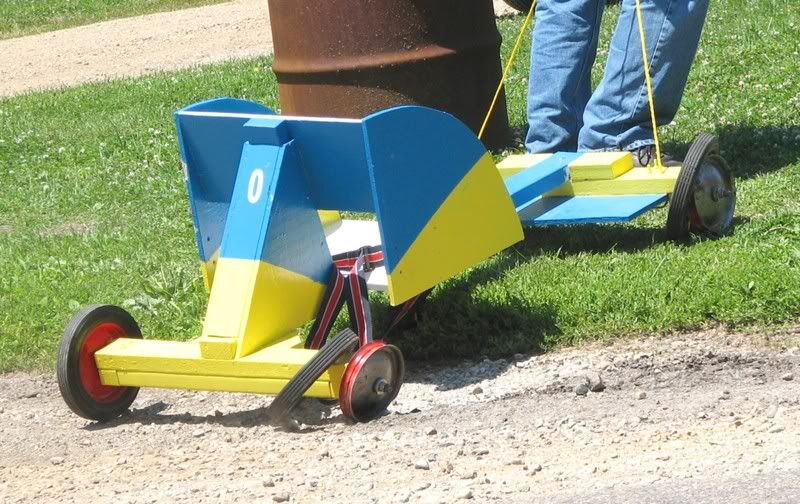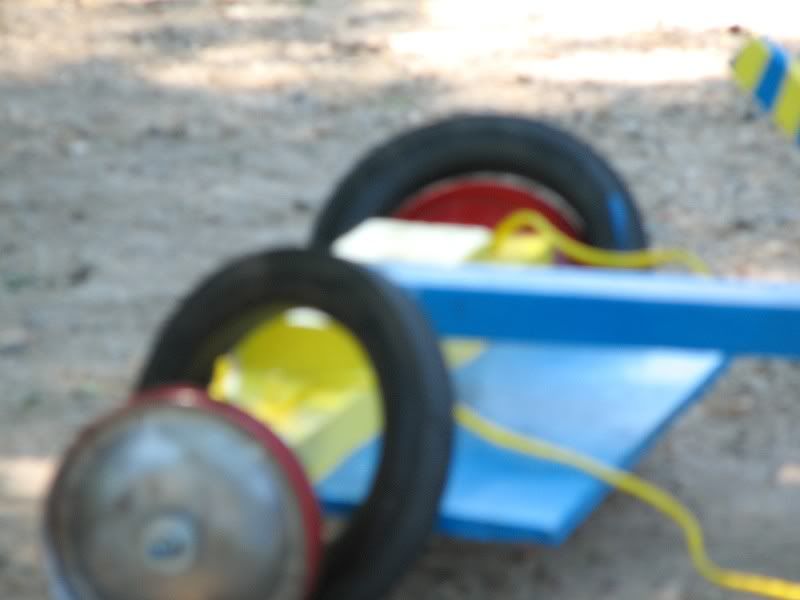 The father quickly got the rubber back on the wheels, some axle adjustments and went onto take 1st place in there class.
Final thoughts- cars are getting faster and better, I still see a few safety sides missing, and plastic wheels.
Congrats to all the racers and helpers of pack 53 !
Sporty