Any of you do any non-derby related woodworking projects over the summer? If so, please show them off. I was busy this summer with a few.
Project 1: Fireplace Surround
Our kitchen remodel spilled into our family room, as we wanted to extend the hardwood floors into that room. I wasn't happy with the tile that made up the hearth and surrounded the fireplace. The mantle was too big and clunky and obscured TV viewing from the side couch. So, that all was ripped out. I designed and built a new mantel and surround out of poplar. A soapstone slab remnant was used for the new hearth. Soapstone tile surrounds the fireplace and is inlaid into the surround. Those built-ins flanking the fireplace were an earlier project.
Before: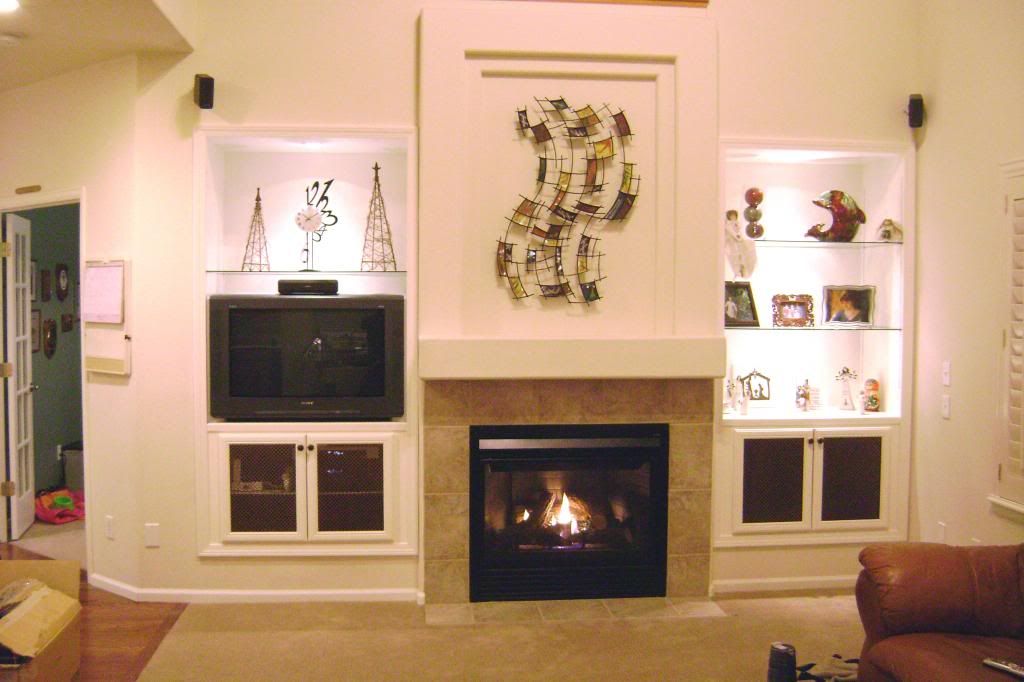 During:
After:
Project 2: Cutting Board Holder
To finish off our new kitchen, I decided to build my dear wife a cutting board holder to make it easier to access all of her cutting sheets and boards. This was made from some leftover baseboard molding that was used around our kitchen island. The aluminum bar stock came from Home Depot. Fortunately, we got a pint of stain from the cabinet manufacturer, so I was able to stain it to match the cabinets.
Project 3: Donation/Suggestion Box
The Colorado Awana Missionaries needed a donation/suggestion box built for use at Awana conferences and other events, so I volunteered to build one for them. I used some leftover red oak for it. This was my first experience using a
Kreg Pocket Hole Jig
. The jig worked out great. The back frame was pocket holed together and the sides were pocket holed to the top and bottom of the box. The laser engraved Awana Clubs logo was made by Steve at Derby Evolution. Our missionaries were thrilled how it turned out.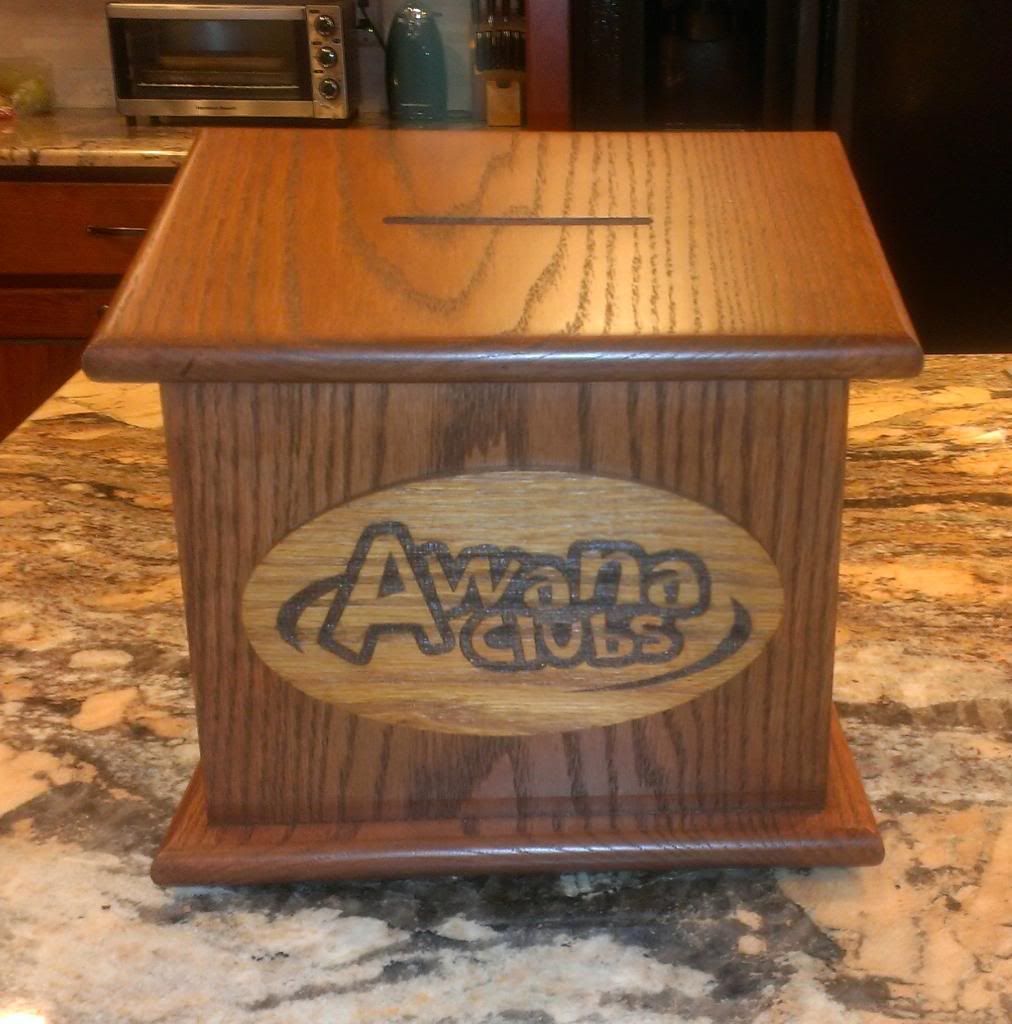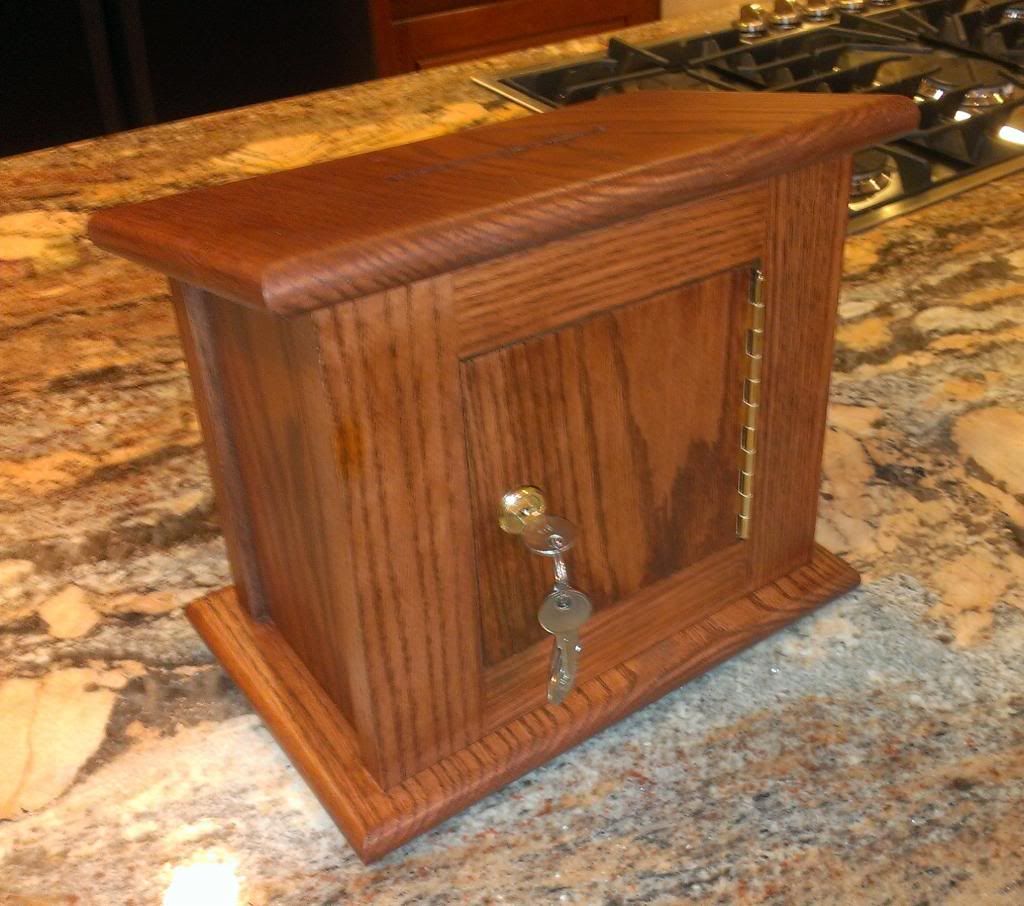 You can see some of the pocket holes from the inside view.